Despite strong demand for simultaneous analysis of high speed video and data waveforms (voltage, sound, vibration, etc.), implementation of this functionality requires a variety of equipment and expertise. At the same time, there has been dissatisfaction with the synchronization precision.
PLEXLOGGER provides an all-in-one solution for these concerns.
Since it can simultaneously record information that is not clear from video alone (voltage, sound, vibration, etc.), PLEXLOGGER dramatically improves the efficiency of evaluation, verification, troubleshooting, and other procedures.

Record high speed video at up to 100,000 fps. Most popular middle range class.
The video and data can be seen before and after PLEXLOGGER is triggerd. Using button operations change in vodeo image, the external sensors using analog signals, and the control data from the device,PLEXLOGGER captures unexpected phenomena without fail.
Analysis of the cause of gear noise
<Actual video>
Noise is generated when the gear moves to the right and to the left,but the cause cannot be identified visually.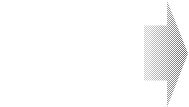 high speed camera + Datalogger PLEXLOGGER video
It was possible to confirm that the noise was generated when the gear hit the left side by synchronously recording the high speed video image and the data waveform using the noise meter and then checking the data on site.